A Thai national who has worked for a Sydney catering business since 2015 and is now a cook faces deportation after 15 failed attempts to pass the Australian permanent residency English test.
For the past four years Sky Sinjack has been on the 457 visa, which allows her to work as a foreign national in Australia.
Before it expired her sponsor and employers Steve and June Edelmuth and bar manager Julie Hugging wanted to help Ms Sinjack stay.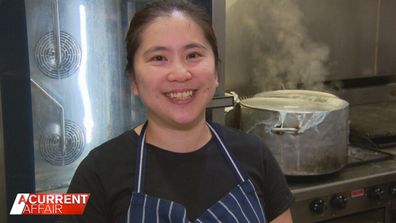 READ MORE: Residents bleed money while cars remain trapped in stacker nine months on
But now her employer is worried that because she failed the test so many times, she could be sent home.
"She failed by one mark, she got 49 out of 50," Mr Edelmuth said A Current Affair.
"She's coming down in dictation errors where they're asking her to write words like 'psychologist, psycho analyst', all words that are meaningless to her and she is just failing in that area all the time," Mrs Edelmuth said.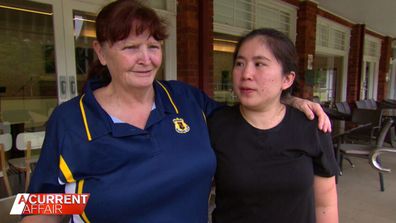 READ MORE: Ground-breaking speeding fine court win
"She gets to a stage where she panics and then she loses herself."
"We were practicing one day before her test and I have got to tell you, it is very hard," Ms Hugging said.
Ms Hugging said she believes "a lot of Australians couldn't spell" the words she was being tested on.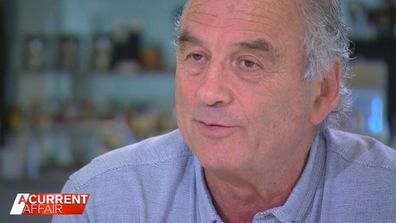 READ MORE: Woman finds missing belongings at Miter 10 outlet amid storage dispute
She also said it's difficult to write out the words when they're said so quickly and believes they're being tested on "university words" people wouldn't use in "real life".
Mrs Edelmuth said Ms Sinjack is being tested for words she would never use either and she thinks she should be tested for things that are more relevant.
Mr Edelmuth said they've now tried everything including lessons and courses to keep Ms Sinjack in Australia and have spent over $ 20,000.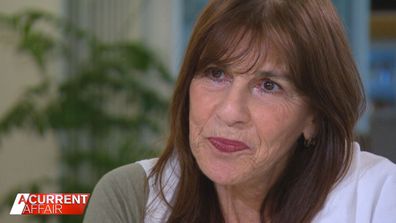 Immigration lawyer Adam Byrnes said he believes the government should be able to make exceptions, if the applicants have proven they're able to integrate and find employment in Australia.
"I definitely think there needs to be discretion when it comes to looking at visa applicants, especially when they've been working for a substantial period of time in Australia already," Mr Byrnes said.
Mr Byrnes said he thinks of Australia as a multicultural nation and the English test needs to be revised.
In a statement to A Current Affairthe Department of Home Affairs said: "The government remains committed to using English language requirements in migration legislation as a means to effectively manage immigration risk and ensure visa holders are able to fully participate in the Australian community."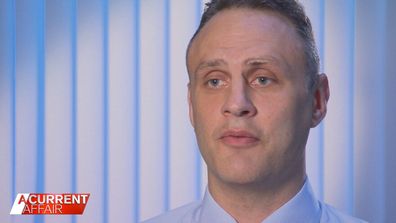 Mr Edelmuth said he's disappointed the government wants to turn people away when there are shortages in hospitality across the country.
"They want to turn somebody away who has been in the country since 2013, (20) 14, somebody who has been with our company for nearly the past seven years and they want her to go home because she hasn't passed an English test , "he said.
Ms Sinjack has now applied for the 482 visa, which will give her another two years in the country she hopes to call home one day.
"She is definitely not just an asset to us, she is an asset to the hospitality industry and to Australia," Mr Edelmuth said.
Statement by a Departmental spokesperson, from the Department of Home Affairs:
The Department does not comment on individual cases.
The Government remains committed to using English language requirements in migration legislation as a means to effectively manage immigration risk and ensure visa holders are able to fully participate in the Australian community.
There is no limit to the number of times a person can retake the English language test and there are a number of English language tests accepted by the Department. These tests include International English Language Testing System (IELTS), Test of English as a Foreign Language (TOEFL) internet-based test, the Pearson Test of English Academic, Cambridge Advanced English, and the Occupational English Test.
The Department accepts scores from these English language tests as evidence of various levels of English proficiency for an Australian visa application, but is not involved in the content or delivery of the tests.
In addition to English language visa requirements, the Government also supports the attainment of English skills as part of settlement services through the provision of free English language tuition under the Adult Migrant English Program.
English language proficiency plays an important role in settlement and integration, and is a key contributor to employment, educational and social cohesion outcomes.
Migrants with higher levels of English language proficiency have markedly better employment outcomes and are more likely to become Australian citizens.
In Pictures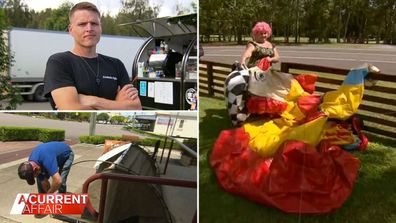 Everyday Aussies go head-to-head against 'nightmare' bureaucracy
View Gallery